Skip to main content
It looks like you're using Internet Explorer 11 or older. This website works best with modern browsers such as the latest versions of Chrome, Firefox, Safari, and Edge. If you continue with this browser, you may see unexpected results.
Chat to a Librarian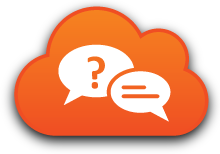 Chat with a librarian - chat line open from 9am to 5pm weekdays. Check out our Frequently asked Questions (FAQs) or ask your own.
System overview
Swivl is a mobile accessory with a paired app (Android & iOS) and wirelessly connected cloud video service. The Capture App is free and is required for operation of the Swivl Robot. Swivl Cloud is recommended and has free, unlimited storage.
The Swivl robot works with your mobile device, phone or tablet, to track and record video as you move around the room. Some uses include:
Record a class or presentation:

flip your classroom so students can watch the lesson later, leaving you to focus on deeper learning during class time. You can also play the video during class, allowing you time to check and help students in the classroom.

Group work:

set it up to record students doing group work. Pass the marker around the group to have the device record the conversation.

Classroom capture made easy:

instead of focusing the camera in one place, you can attach the marker to the lanyard, put the lanyard on, and walk around while still recording clear audio and video. This has proved to work well for capturing workshop or practical demonstrations.

Present with slides:

by using the Swivl Capture app, you can record your own presentation while presenting with slides on your mobile device. This can be pre-recorded as a presentation and shared with students.
Getting started:
Open the Swivl application previously downloaded on your device and login

Click Capture from the Swivl menu options

Secure the device in the Swivl tray

Connect the audio cable from the device to the Swivl Robot

Turn on Swivl Robot by pressing and holding the power button

Turn on Bluetooth on device and pair device with Swivl Robot

Turn the marker on by pressing the power button and pair marker with Swivl Robot

Ensure the marker lanyard does NOT loosely hang from neck when operating machinery

Press the recording button on the marker to record and to stop with red button

The Swivl App library will display the recorded video
Components:
Swivl Robot Base | Marker | AC Charger | Lanyard | Audio Cable | 3 Shims | User Manual
Great features of the Swivl
Swivl App & Cloud
The Swivl app is a free app avaialble for both iOS and Android devices. Anyone can use the app to capture video and it works with or without the Swivl Robot. The Swivl app lets you record video using your mobile device to upload and share on Swivl.
Swivl Cloud is a free account you can create to use the Swivl Capture app and Swivl Robot.