Skip to main content
It looks like you're using Internet Explorer 11 or older. This website works best with modern browsers such as the latest versions of Chrome, Firefox, Safari, and Edge. If you continue with this browser, you may see unexpected results.
Clarity English/ The Road to IELTS
Clarity English

[TAFE User Name and Password required]

Included in the subscription:

Active Reading Road to IELTS Academic

(syllabus can be found

here

)

Road to IELTS General

– (syllabus can be found

here

)

Tense Buster

50 concurrent licences for each module. Access using the following browsers.

- Google Chrome

- Mozilla FireFoxmic Module); Road to IELTS V11 (General Training Module); Active Reading; Tense Buster V11.

Road to IELTS Academic – 50 concurrent licences.

Does not work with Internet Explorer.

AdobeFlash is required for Active Reading - it is possible to bypass downloading the update if using Firefox.

Road to IELTS

Also known as Clarity English.
Chat to a Librarian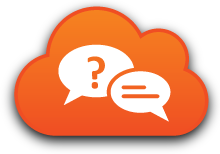 Chat with a librarian - chat line open from 9am to 5pm weekdays. Check out our Frequently asked Questions (FAQs) or ask your own.
Using eBooks
There a two platforms used to read eBooks.

One platform is EBSCO, the other is Safari.

EBSCO eBooks look a little different from Safari eBooks but both allow you to read books online.
Use your TAFE username and password to read EBSCO eBooks online
Important information about EBSCO eBooks
Do you see this image when you select an eBook title from this page?
To work around this error, click HERE to access all EBSCO eBooks.
Then type the title of the book or the author's name in the EBSCO search box.