Skip to main content
It looks like you're using Internet Explorer 11 or older. This website works best with modern browsers such as the latest versions of Chrome, Firefox, Safari, and Edge. If you continue with this browser, you may see unexpected results.
This libguide
Welcome to the OPTICAL DISPENSING libguide, created by Nepean College Library.
Feedback welcome. Please contact us, or your local college library.
Chat to a Librarian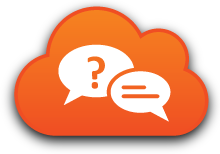 Chat with a librarian - chat line open from 9am to 5pm weekdays. Check out our Frequently asked Questions (FAQs) or ask your own.
Use the library catalogue
TAFEcat is the catalogue for all TAFE NSW Libraries.
Search TAFEcat to find & locate library resources.
Need study support?
Library staff can help you find, access & evaluate information. We can help you with referencing & connecting to our wifi.

In addition, TAFE NSW offers a range of Student support services, both online and in person.

Contact your library to find out what is available at your campus, including: